<< Return to Cosplay Collection >>
Maka Albarn
'Biker Maka'
After running a short poll on my Facebook Page, I got some great feedback and decided to pick up this easy cosplay. Nothing too complicated here, but a lot of fun. I also had the pleasure of having a great new friend join me as Soul! I was so happy to do this cosplay, make new friends and in general be comfortable.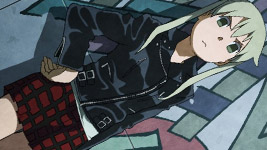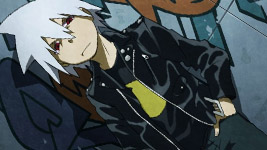 Construction Details
Cosplay - The jacket was purchased, and I had a nice tanktop to wear underneath. I made a simple skirt, by bascially eyeballing the design.
"Did I mention that I got to meet The Great Droo Chin! OMG FanGirl Squee!"
Wig – I used a 54in Pink curly wig, which I braided and trimmed up the bangs. It was actually a re-used wig from another cosplay that I didn't feature on this page, since I don't really have any good pictures of it.
Props – Soul cosplayer - Michael (Does that count as a prop?). I also carried around a heafy book, Mirror Kingdoms, by Peter S. Beagle.
Cosplay Worn @
Katsucon 2013
<< Return to Cosplay Collection >>
Thank you to all of the talented photographers who helped me bring this cosplay to life. Images include in this gallery are provided courtesy of the following...
©Foa Cosplay | ©DROO Photography