<< Return to Cosplay Collection >>
Batgirl
'Business Batgirl'
More than a Halloween costume! I have had this cosplay on the back burner, ready to make a set of very cute cosplay comics. So low and behold it, in all of it's glory.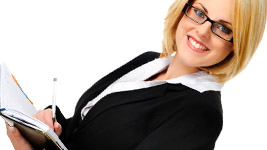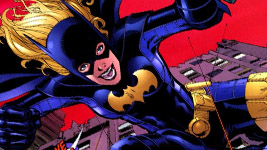 Construction Details
Cosplay - There is really nothing to this outfit. I bought a gold shirt, which I appliqued on a Bat symbol to the front. Jewelry and Accessories all bought, or closet cosplayed.
"Make sure to check out the mask I made my friend, Taylor, for her amazing Catwoman cosplay!"
Wig – My hairs, yo.
Props – I created a mask for this cosplay, using Sintra. Painted with Duplicolor. Time - 1 hour.
Cosplay Worn @
Equivalent DATA 2012 Halloween Party!
<< Return to Cosplay Collection >>
Thank you to all of the talented photographers who helped me bring this cosplay to life. Images include in this gallery are provided courtesy of the following...
©Foa Cosplay | And Slutty McWhore Cosplay!