<<Return to Cosplay Collection >>
Ed and Ein
'Edward Wong Hau Pepelu Tivrusky IV'
Who doesn't love a Corgi? And put one in 'cosplay' its even better! I feel like a big cheater with this cosplay, because it was very popular, but you know its because of that corgi! And maybe a little bit the wig.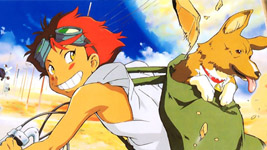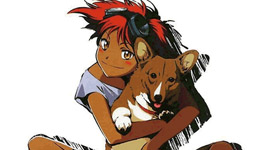 Construction Details
Cosplay - Pants and Shirt made by me… not much to say here.
"Just a very simple cosplay, not much to say here. Was pretty comfortable to wear, but since you can see my face, it took about as long to put on as all others, since I had to put on makeup."
Wig – I had these extra orange wigs laying around that I used one for this cosplay. So styled and trimmed by me.
Props – Corgi butt Spencer and a pair of goggles which we got a Akon's dealer room (i am pretty sure).
Cosplay Worn @
Cosplay Meet Up in 2012
Thank you to all of the talented photographers who helped me bring this cosplay to life. Images include in this gallery are provided courtesy of the following...
©Foa Cosplay
<<Return to Cosplay Collection >>