<<Return to Cosplay Collection >>
Rock Lee
Konoha's Beautiful Green Wild Beast!
How can you not love this cosplay, its actually one of my more popular cosplays on Deviant Art. Go figure, people love goofy men. Even though I only wore this cosplay for a short time, it was certainly a blast..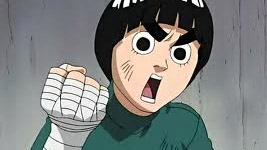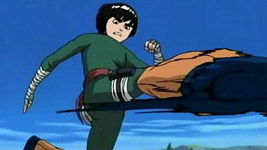 Construction Details
Cosplay - Jumpsuit made by Maria from GS Props; Jacket and Hitai ate purchased/commissioned.
"I think my favorite part of this was practicing my faces in the mirror at home."
Wig – Wig styled by me, nothing much to say… bowl cut, completely ridiculous.
Props – Eyebrows were a feat… made with felt and construction paper, strategically placed for most effective expressions!
Cosplay Worn @
Mechacon 2011
Guest Star: Marikasan as "Maito Gai Sensei"
Thank you to all of the talented photographers who helped me bring this cosplay to life. Images include in this gallery are provided courtesy of the following...
©Foa Cosplay | ©Marikasan
<<Return to Cosplay Collection >>