<<Return to Cosplay Collection >>
Orochimaru
One of the Three Ledgendary Sannin
Just another Naruto Cosplay for your viewing… pleasure ;) I hear this one was really popular with the ladies, and even some of the men.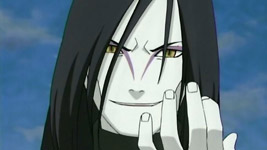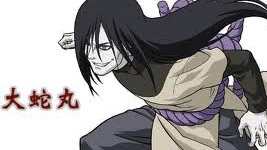 Construction Details
Cosplay - Just a quick tunic, I at least helped with it xD I drew it and cut it, just didn't get to sew it (I don't think)…. I can't remember.
"This was really fun, but I still need practice with the white face makeup."
Wig – Just a long black wig, no styling required.
Props – Tubey rope thing was made with a foam pipe, stuffed inside the purple tube, with some fishing line wrapped around it. Worked really freakin' well.
Cosplay Worn @
San Japan 2011
Thank you to all of the talented photographers who helped me bring this cosplay to life. Images include in this gallery are provided courtesy of the following...
©Foa Cosplay | ©Marikasan
<<Return to Cosplay Collection >>