<<Return to Cosplay Collection >>
Kurenai Maria
'Night Class'
"I have this wig that you NEED to style". That was how this happened.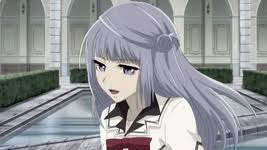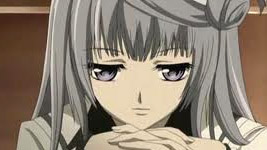 Construction Details
Cosplay - Commissioned by… someone ? I borrowed the cosplay.
"I actually never watched Vampire Knight, so I was a little lost on this character. But she was very cute, and it was fun to wear. Did I mention corset?"
Wig – Styled by me, with a little prop bun. This was before I had seen some really cute methods for creating this style of hairprop.
Cosplay Worn @
No where, just for fun.
Thank you to all of the talented photographers who helped me bring this cosplay to life. Images include in this gallery are provided courtesy of the following...
©Foa Cosplay | ©Marikasan | ©Team Zhang | ©Dinnerfortwo Photography
<<Return to Cosplay Collection >>