<<Return to Cosplay Collection >>
Diva
'Diva Goldshmidt'
It sure is fun being a villain. I didn't know who Diva was, but after I watched the series, there were a ton of different scenes I wanted to recreate where I looked deranged trying to stab Saya.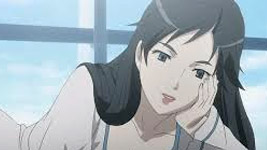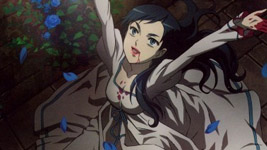 Construction Details
Cosplay - Gown was made by Maria from GS Props.
"Again, I thought that maybe being in a lighter weight gown would have been one of the more comfortable cosplays that I've worn. However, that wasn't the case… Houston is just too hot."
Wig – Wig was styled by me, nothing too complicated. I even tried my hand at making wig clip bangs, which turned out ok.
Cosplay Worn @
Mechacon 2011
Thank you to all of the talented photographers who helped me bring this cosplay to life. Images include in this gallery are provided courtesy of the following...
©Foa Cosplay | ©Sayuri Photography
<<Return to Cosplay Collection >>