Return to Cosplay Collection >>
Deidara
'Art is a Bang'
My first cosplay since I decided this was a hobby I really wanted to pursue… you can check out my very first attempt here. This character was sort of tossed on me at the time, and then I had barely any experience to go on, plus, no sewing machine, no experience with wigs… nothing. So I watched a few episodes of Naruto Shippuden, and followed up with a lot of brainstorming and conception on the wig and eye piece. For my first attempt on props, I thought I did a decent job.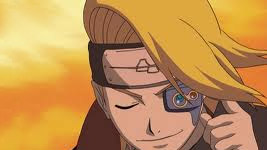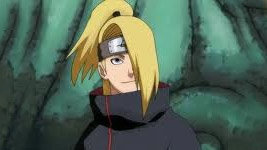 Construction Details
Cosplay - Cloak, Hitai-ate, pants, top and mesh shirt were all purchased/thrifted. Shoes and shoe covers were a gnarly set up of sandals and shoddily sewn together leg warmers. xD
"I don't know very much about this character, but he did seem like fun. I don't think I'll ever be wearing this guy again, I've since destroyed the wig for other cosplays, so who knows. I'd need to make a brand new one. Anyways.. it was a fun first try."
Wig – 2 Piece wig, with a headband/post setup for the ponytail. It wasn't the most comfortable wig I've worn… as a matter of fact, it was the least. I hated wearing this cosplay specifically because of the hair.
Props – I also created a little eye protector from sculpey.
Cosplay Worn @
Anime Matsuri 2011
Cosplay Day Out 2011
Thank you to all of the talented photographers who helped me bring this cosplay to life. Images include in this gallery are provided courtesy of the following...
©Foa Cosplay | ©Sayuri Photography | ©FallingFeathers
Return to Cosplay Collection >>