Animal Armor
by Foayasha
This is mainly a collection of armor that I made for the boyfriends dog, Spencer. He's a Pembroke Welsh Corgi, and for some reason we just love making him wear costumes. Right now we've only got the single armor set, but I know I'll be making more, so I wanted to make a whole page for it.
Animal Armor Information
Are you interested in having some animal armor made for your pup? I may consider doing commissions on a case by case basis, depending on my current workload and schedule. If you are interested in having me do a commission, please contact me with the details and leave a comment here. I'll quickly get back to you on whether or not I am able to pick up the commission. Thanks!
Vicious War Corgi
October 2011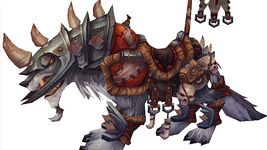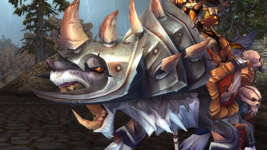 Details – This cosplay is a slight combination of armor and costume. The saddle portion was sewn by hand, because at the time I didn't have a sewing machine. I took inspriation from Kamui Cosplay for the textile look and feel. The